(^^^^////////^^^^) oh gosh hi
one sec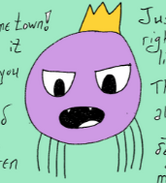 i've got some stuff brewing in a parallel reality that's gonna SHOCK donald trump next year (hehehehehe)
how are you?
would you like a cup of tea? it's made from the souls of the damned
the damned were so grateful for being turned into tea (;;;;____;;;;) they had to beg and beg and submit a lengthy application process
Community content is available under
CC-BY-SA
unless otherwise noted.